Expanding a business into a new market is associated with elevated risks and substantial investments. We are offering a set of services that can help seed stage startups save valuable resources, such as time and money, while evaluating and testing new market entry strategies.
Leap your business
to get ready for the future now.
What can you achieve with Time to Leap?
By using our services a startup can get all necessary information to make a right decision of choosing a perfect fit market for their product. We provide access to market specific insights and business related information along with interactive sessions with experts and other startups, so a startup can get their specific questions regarding regulations, taxation and so on promptly answerted.
To avoid hiring a business developer and bearing all costs associated with creating a legal entity in a new market, we will act as an agent, allowing startups to subscribe to business development services for as long as they need for a pay for performance scheme. This approach can get a startup fast to the market, learn about their customers and collect enough information on the next steps.
In case if a startups makes a decision to move to a new market, we will provide a list of verified service providers, so a startup can compare prices, read reviews and decide themselves how to proceed. They don't have to worry about fraud or looking for agencies that are not even advertising online yet.
Introduction to entrepreneurship methodologies and identifying challenges for the next steps.​
1-3 days workshop with hands-on experience that will help to form teams and practice the development of new products and services.​
Guiding teams through iterations starting with customer problem identification, moving to ideas testing, ending with pitching to sponsors.​
About Germany
Articles
Template documents
Programs and innovation hubs
Learn
Weblnars
Workshops
E·courses
Network
Forum
Database of mentors
1-1 introductions
CEO, Business transformation consultant
Yulia has been consulting companies to achieve strategic goals with technology for a decade. For 5 years she worked as a software analyst and started her innovation career as intrapreneur in IT consulting company in New York. Later on Yulia became a FastForward Corporate Innovation Program Manager covering 25 countries at Philip Morris International. Along with 5 years of hands on experience in setting up and scaling innovation initiatives, she has also obtained a solid educational bachground from Stanford University with Innovation and Entrepreneurship certificate and MBA from Bloomsburg University.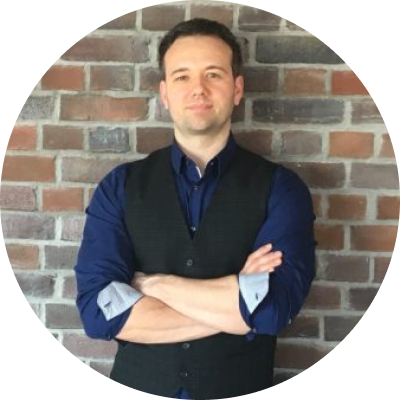 Dominik Jahn
MARKETING CONSULTANT, SALES LEAD & RECRUITMENT CONSULTING
Olga Smotrova
COMMUNITY & EVENT MANAGER AT TIME TO LEAP
Vladislav Shipilov
TRAINER IN CORPORATE INNOVATION & ENTREPRENEURSHIP